Celebrating Co-operative Care: Learning together for better care in our communities
The event was an opportunity to celebrate co-operative care with webinars, sharing learning and exploring different ways in which great care can be part of our communities. The sessions brought together & took forward learning, experiences and ideas connected to co-operative, community based and delivered care.
You can
have a look at the programme of the sessions and speakers here
and watch session recordings on our YouTube channel in the Sharing Care playlist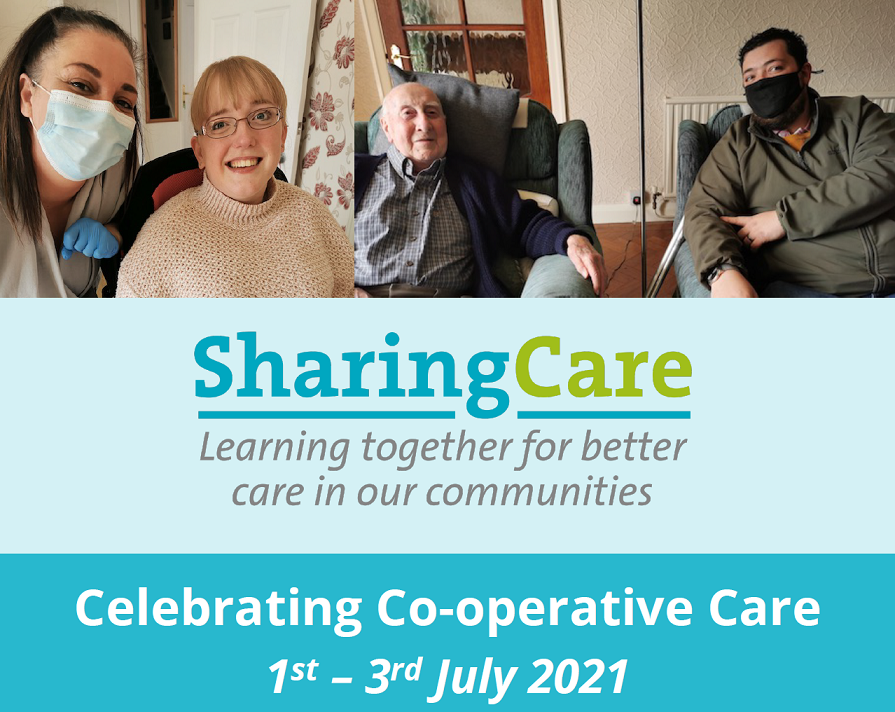 To offer you a flavour of what you can expect, the sessions brought together inspirational co-operators who introduced and discussed both theoretical and practical opportunities and challenges of what it can mean to make great care possible.
As we had started offering care and support in our community we also heard from Co-operative Care Colne Valley members who we've been working with about how offering care and support in our community has been going.
Two of the research pieces mentioned on previous pages were launched and discussed in individual sessions too.
Enjoy hearing from Social Care Future's Anna Severwright, Rose Marley, the Co-ops UK CEO, Change AGEnts, North West Care Co-ops, Equal Care Co-op and many more!