Celebrating Co-operative Care: Learning together for better care in our communities
1st - 3rd July 2021
Join us to celebrate co-operative care with webinars, sharing learning and exploring different ways in which great care can be part of our communities. Our summer event brings together & takes forward learning, experiences and ideas connected to co-operative, community based and delivered care.
Check out the programme of events over our 3 day celebration
The first half of 2021 has been really exciting...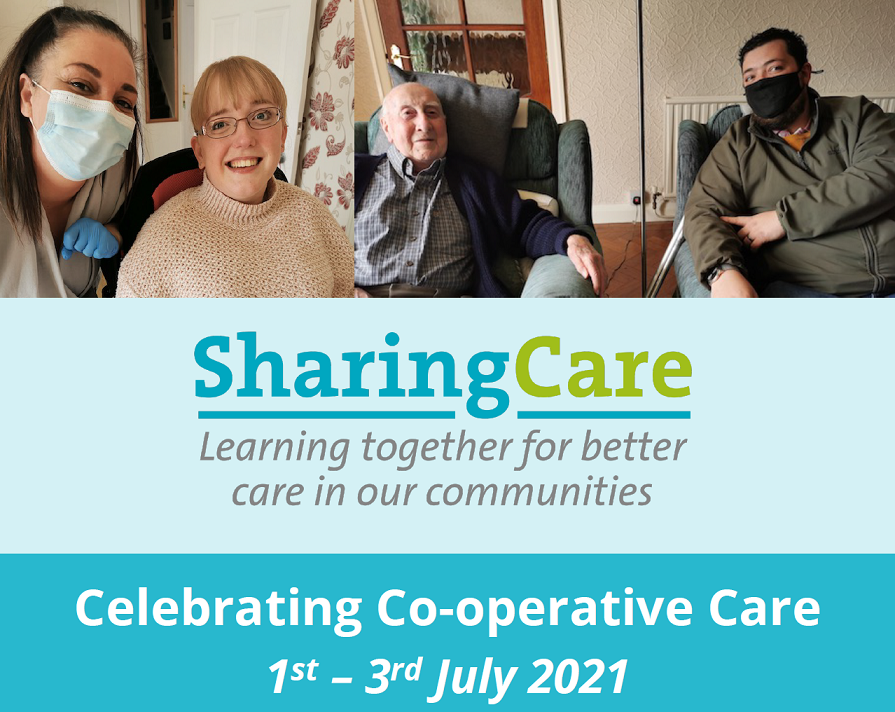 We have brought together inspirational co-operators who have introduced and discussed both theoretical and practical opportunities and challenges of what it can mean to make great care possible.
We've started offering care and support in our community and have heard from Co-operative Care Colne Valley members who we've been working with about how offering care and support in our community has been going.
We have co-operated on few pieces of research as well as good practice frameworks - that's ongoing - which will support us (and hopefully others too) on our journey of establishing our care co-op with integrity and strong connection to our values and principles. And so that we can grow our capacity to support both the members of our community and groups/organisations that are considering setting up innovative care provision.
We're excited to spend some time in the lead up to the International Day of Co-operatives having more space to discuss, consider and explore important ideas as well as practical ways of working with you all.
We're also looking ahead and have been meeting with & talking to co-operators right across the UK to consider our ways forward, closer to transformational care that ensures people can live lives well which giving and/or receiving care & support. Let us know if you wanted to be part of those discussions!
And if we haven't said it a few times, do REGISTER HERE and join us in early July to celebrate co-operative care!