This project has emerged from and is currently part of Co-operative Care Colne Valley - a new community based & democratically owned and controlled social care provider. Our approach allows us to treat people as individuals, with holistic care packages that build in opportunities for people receiving care to access the things that make life worth living. Our vision is for everyone receiving and delivering care – user members, families, staff and the wider community – to work together within one co-operative.
The Sharing Care project aims to follow, learn from, document and share the steps that Co-operative Colne Valley has been taking on the journey to CQC registration, care staff recruitment and starting to deliver care in January 2021. It has been and remains a challenging journey. The project, and the growing community of interest around it, is designed to be a useful resource for other new and emerging community-led care organisations, to help them avoid some of the mistakes we've made along the road, to flatten their learning curve and accelerate their journey.
By bringing together the experience of others working in the broader co-operative care sector, we aspire to developing this resource into a real centre of excellence, of value not only to communities looking to develop their own care solutions, but also to other stakeholders in the care sector more broadly. The issues we face with social care as a society are such that there is no silver bullet. However co-operative care can be a significant part of the solution, and there is a very real opportunity right now to grow the sector.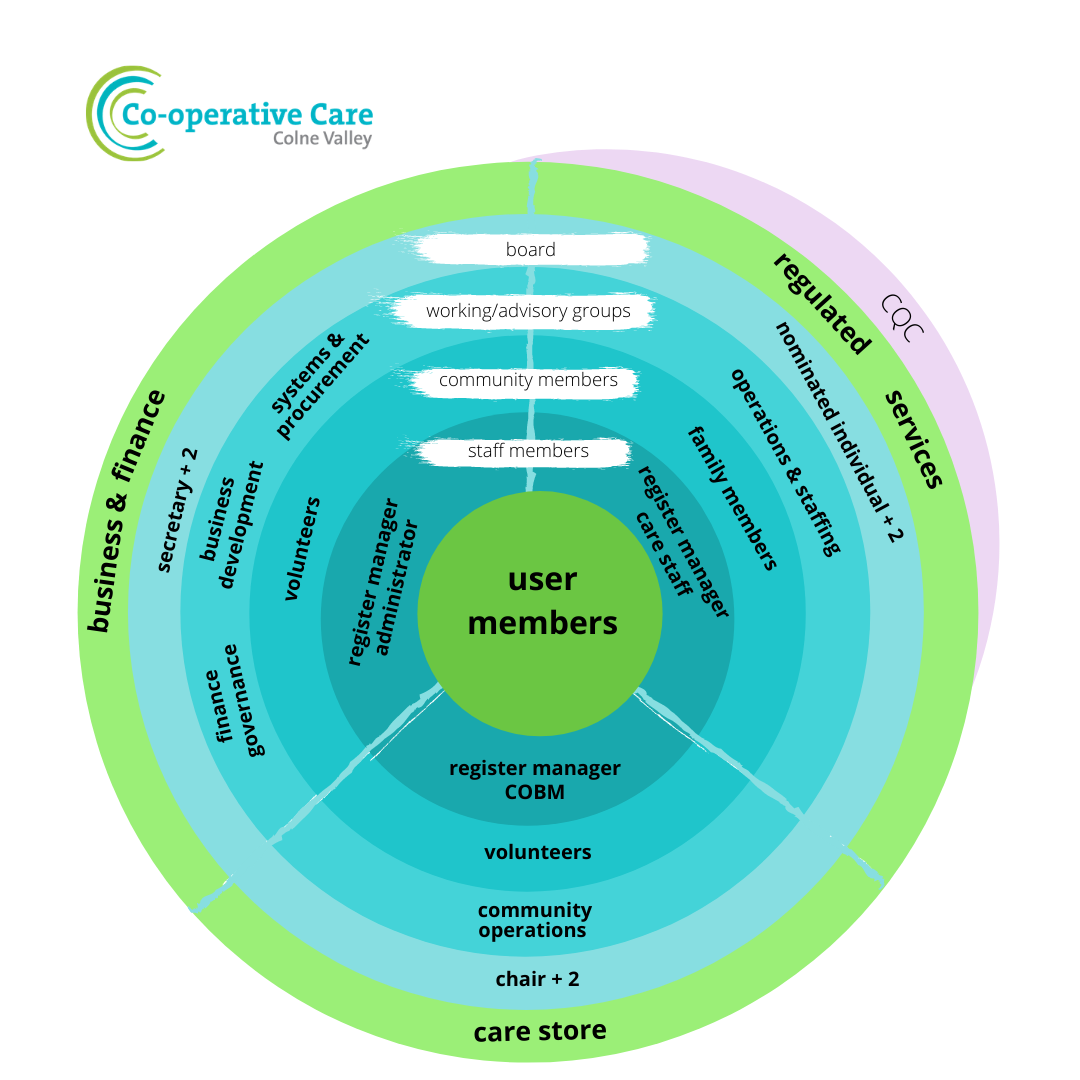 The diagram above illustrates how Co-operative Care Colne Valley operates.